First Annual Samtsirhc Report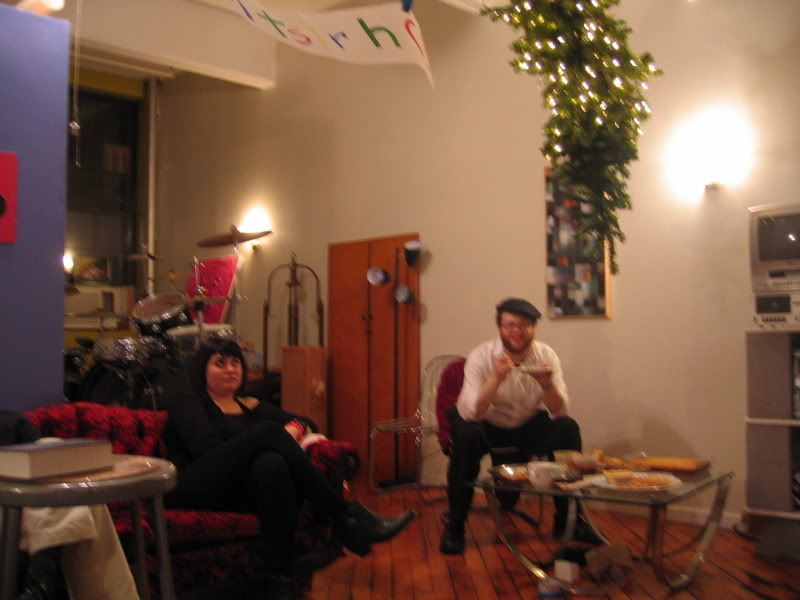 I was hoping to write: "This year's Samtsirhc party, the first ever, was lame... a complete flop!"
But first I have to introduce the Elements of Samtsirhc which begins first with color.
...Green!
Then of course there's the Samtsirhc table...
and the Samtsihc tree!
As people started showing up they started the celebration with the devouring
of delicious un-presents!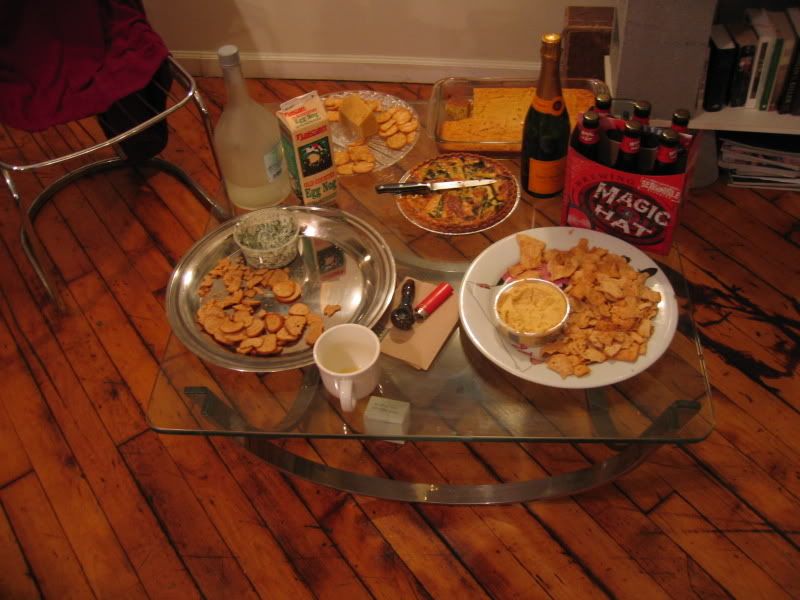 then after allowing some time for proper digestion, Drunken Twister!
The few people that attended can vouch for that as I received many thanks and congratulations for starting my own holiday. Although i was hoping for something un-popular and anti-climactic (the opposite of Christmas)((well...maybe not...)))
as it turns out, the first ever Samtsirhc party was alot of fun.
There are few elements I added to Samtsirhc as the Holiday progressed,but I will save that for the next installment of Is "is" is?.
-aL